Monoi Oil: The Polynesian treasure
A hot ingredient that has made its way to the beauty scene, Monoi (pronounced "may-noy"), has been a staple in Polynesian culture for centuries. It's known as a "head-to-toe skin healer" working to moisturize, nourish and repair both skin and hair.
What is Monoi and how is it obtained?
Monoi is a centuries-old remedy that originated by steeping Tiare (Gardenia) Flower petals in pure Coconut oil. There is a very strict process involved in making real Monoi oil which details the perfect time to pick the flowers, temperature and length of time the petals are steeped in the Coconut oil – otherwise, it would not be considered true Polynesian Monoi oil. It is a time-consuming process and must be done with certain standards to protect the cultural heritage of the ingredient. The result is a delicately fragranced, super-powered oil that packs all the punches of Coconut oil, plus some!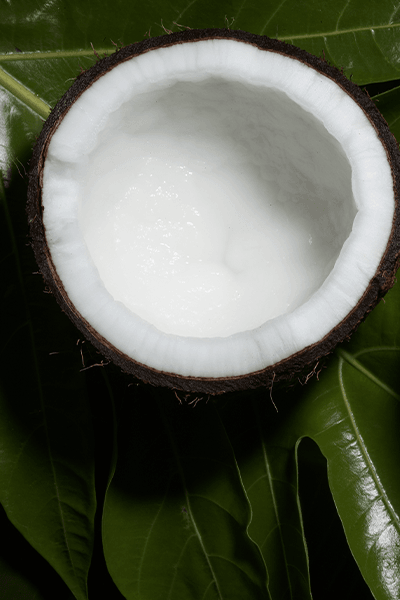 Beauty Benefits of Monoi:
Hydrates both skin and hair- as a traditional Polynesian remedy, the people of the islands found Monoi to be a treasure to deeply rehydrate skin especially after excess sun exposure and drying salt water. Rich in essential fatty acids, it deeply hydrates both skin and nourishes strands in need of moisture. It can be applied to cleansed hair to help keep the frizz away.
Slows signs of aging- with its base of coconut oil, that means it's packed with potent antioxidants which have powerful age-defying properties, and help protect skin from environmental stressors like UV rays. excess heat and free radicals
Soothe extremely dry, irritated skin- By far the most wonderful benefit is Monoi's ability to help calm and repair damaged skin that is very dry or flaky. It's considered a proven multi-purpose ingredient that is anti-inflammatory and soothes chronically dry skin. As well, it calms redness and irritation that is associated with common skin conditions such as eczema
Our star product lineup with Monoi Oil is the Cinq Mondes Sublime range. True to the origins of this Parisian brand, "Beauty Rituals of The World", they've recreated traditional Polynesian beauty recipes into these specific modern-day formulas using the pure Monoi Oil production method:
Sublime Body Scrub: an organic, sugar-based scrub. Coconut grains gently, but effectively exfoliate, while naturally hydrating Noni, Monoï deTahiti and Avocado oils intensely nourish dry skin. Skin is left smooth, radiant and feeling like new!
Sublime Body & Hair Oil: this organic dry oil combines the rehydrating and renewing powers of sacred Noni extract and Monoï deTahiti oils. The protective properties of these natural oils are also a perfect treatment for hair to nurture and add shine, plus allows hair to easily untangle and re-hydrate dry, brittle ends 
Sublime Body Balm: Nurturing Noni and Monoï de Tahiti oils rehydrate and Mother of Pearl powder imparts a natural, delicate shimmer on the skin. Its melting texture applies evenly without any greasy residue left behind, for soft, smooth and velvety skin.